Backup Child Care & Nanny Services
Now Serving the Greater Kalamazoo Area!
Professional In-Home Child Care Services
Safe At Home is a professional in-home child care agency for families that could benefit from an alternative to traditional daycare or simply need backup child care when unexpected events occur.
We are headquartered in Ann Arbor, MI and proudly serve families across southern Michigan with child care at home they can count on by providing professionally trained and screened sitters, nannies and backup child care specialists.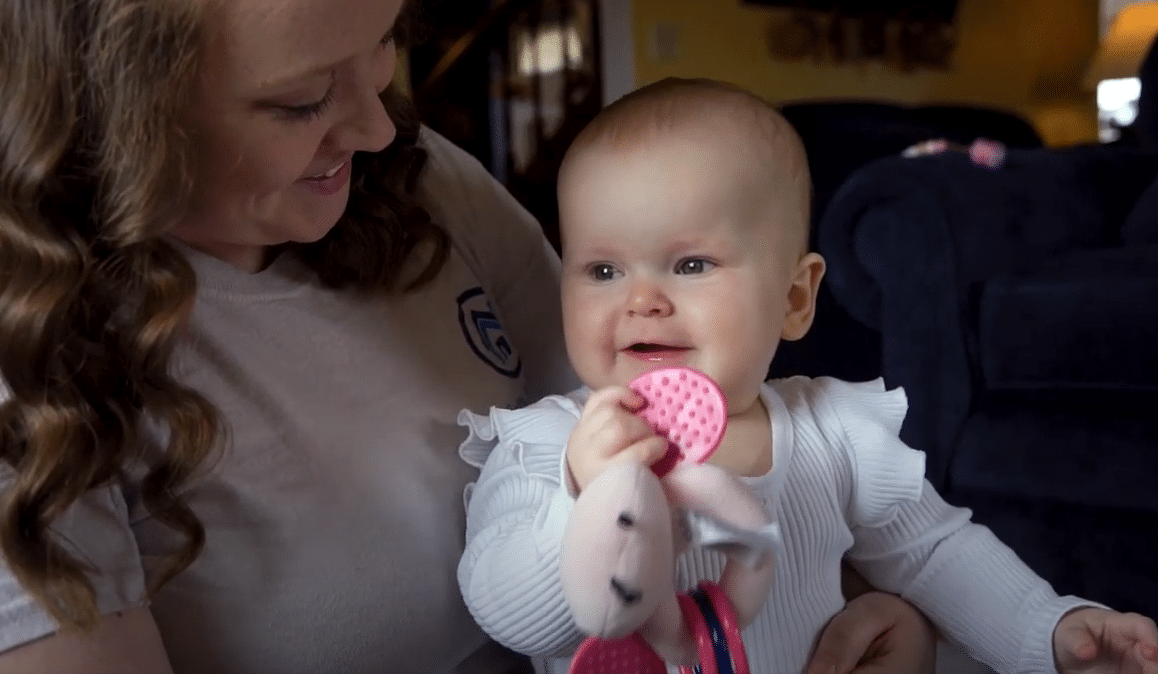 We get it, life happens! – your regular nanny is suddenly unavailable, your child's daycare has an unexpected closing, or your employer schedules you for a last-minute business trip – whatever the case, we are here to provide you with the backup child care you need.

Safe At Home has helped thousands of families with their backup child care needs. Contact us today!
Need a night out? Schedule a date night!
We provide child care services 24/7 and 365 days a year. We can take requests from 4 hours in advance up to 4 weeks in advance. Contact us today to schedule child care for your next date night.
For the moments you can't be there, our professionally trained nannies will keep your child Safe At Home. Whether it is full or part-time, having a reliable and trustworthy nanny for your in-home child care needs is extremely beneficial.
We will help you find the perfect nanny for your ongoing child care needs! Contact us today.
Safe At Home's Nanny Share Program gives you the same benefits of your own nanny at a fraction of the cost. If you have friends or family that would like to combine your nanny services at one location, we will accommodate your needs so you can save on the overall cost of child care at home.
Contact us today to discuss your needs and we will create a custom nanny share plan for you and your family and friends.
Transform your workforce and give employees peace of mind. Support your employees beyond the workforce and attract top candidates by providing quality in home care during critical moments to maximize performance and retention.

We proudly provide the University of Michigan, Ford Motor Company, Michigan State University and other great organizations with their employees' child care needs.
See what our happy families have to say about us!
"This experience was all around wonderful! It was our first time needing backup care for our baby. We were pleasantly surprised at how easy this was and, most importantly, how great the care was."
- Stephanie from Ann Arbor, Michigan
"Our caregiver was outstanding! She was professional, thoughtful, courteous; she went above and beyond. She is really amazing!"
- Carla V. from Detroit, Michigan
"We have not used this program before, but would definitely use it again. Breanna was extremely helpful and prompt with the scheduling. Lisa was very nice, brought crafts for my daughter to work on and was extremely attentive. We were happy to have her over!
- Erin R. From Saline, Michigan
"Breanna assisted my family right away, and on short notice. I can't tell you how much appreciated I am for Breanna! Rachel was absolutely perfect with the care of our 6 children! I heard our family may have been the largest the organization has ever taken on under one provider. Rachel provided the absolute best care for our kids, and my kids adored her! Thank you so much!!"
- Jesse M. From Ann Arbor, Michigan